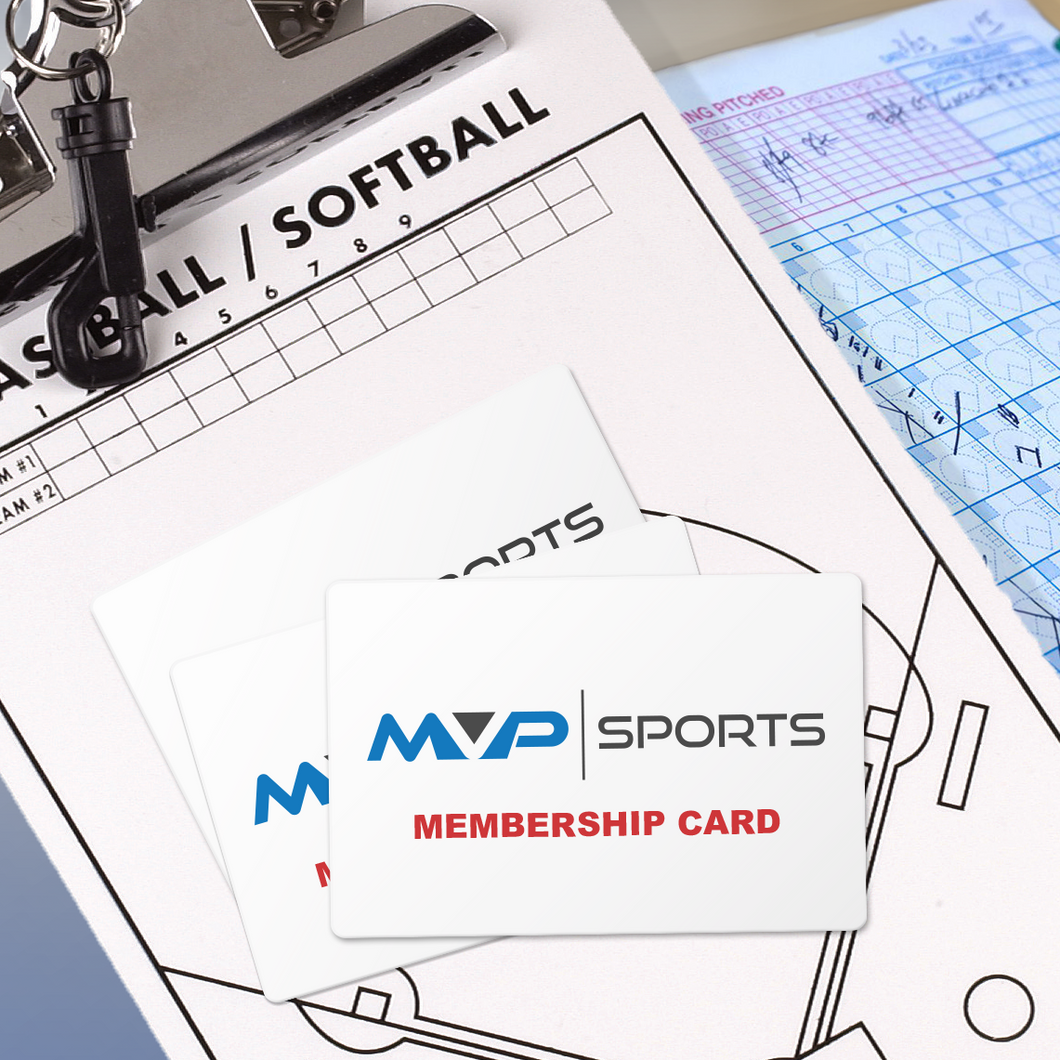 Player Membership Monthly
Regular price $40.00 $35.00/month Sale
Access to Cage & Infield Area during designated Member hours* for Player & Parent Only*.

* Times must be requested and are booked in 30 minute increments
* Member hours are typically 12:00 - 5:00 pm & after 10:00 pm Monday - Friday along with designated Weekend Times but will vary depending on availability.
* Outside instructor's and other Non-Members are NOT permitted during member time.
Discounted Rates on Lessons & Instruction (10% discount on all private lessons)
Discounted Rates on Camps & Clinics (10% discount on all Camps & Clinics)
(1) MVP Sports Dri- Fit T-Shirt of players color choice** and size
** Color Choices are Black, Silver and Columbia Blue
***The Monthly Player Membership is a 12 month commitment that spaces payments out on a monthly basis from date of registration.