Lou Simios Biography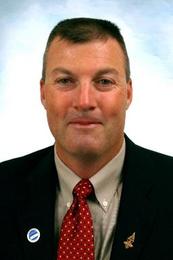 Louis has been coaching successful pitchers and hitters at the youth, high school and college level for the past twenty four years. His ability to teach pitchers how to repeat their delivery, keep their own style, add velocity and stay injury free has made him a highly sought-after instructor. Most recently Simios has coached for the Great Lakes Region at the USA Baseball National Team Identification Series program in Cary, North Carolina. The (NTIS) is the most comprehensive player identification program offered by Team USA.

Coach Simios began coaching in 1995 with the Naperville American Little League All-Star team, which won state championships in both 1995 and 1997. At Benet Academy High School, Simios served as the pitching coach. During his five year tenure, he was a part of and East Suburban Catholic League Championship and helped to develop four players who would eventually play at the professional level. For eleven years, Simios guided the pitching staff under legendary Division III coach John Ostrowski at Benedictine University. During his tenure with Benedictine the pitching staff continued to decrease its ERA by increasing velocity and command that produced a Northern Athletics Collegiate Conference Pitcher of the Year and a NCAA Regional team in 2013.

Lou is certified by the National Pitching Association which is in line with the Science based philosophy of MVP Sports . Lou has the ability to break down and refine the athlete's pitching mechanics in a way which allows the pitcher to keep his own style while maximizing performance. Coach Simios has had 12 of his former athletes sign professional contracts and produced multiple players who have played at the collegiate level.